From the desk of DIRECTOR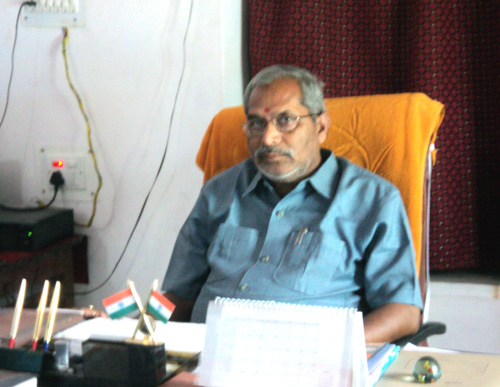 Dear All,

My unflinching belief has always been that those who find pleasure in diligent, dedicated and disciplined life reap a bountiful harvest in the form of divine satisfaction. It is with this motto of my life ever since I took over the charge of this Saraswati Vidya Mandir, Manigachhi, Darbhanga as Director of Saraswati Vidya Mandir and it has been my constant endeavour to steer my teachers and students in this direction which I find most rewarding.

My emphasis is upon this holistic development of a child by fostering a synergic blend between scholastic and co- scholastic achievements and a host of co-curricular and extra curricula activities which find a rightful place in the curriculum. The purpose of this souvenir is to make you aware of how Saraswati Vidya Mandir under this zone redefining its education systematically and how effectively we work together as team to make this pious event successful. Bringing this souvenir related to this zone is a must for all of you at this time as it will serve the purpose of an essential tool to keep each one of us aware of the basic reality of our institutions and our faith and its ethics.

I once again welcome you all and urge you all to bless our Parents, Teachers, Students, Team Leaders and all other members to keep the momentum going to bring the new heights in the field of education. Hoping for our success in this event and in future to run the school successfully.
With Best Wishes.
(Shri Jay Narayan Jha)
DIRECTOR

SARASWATI VIDYA MANDIR, MANIGACHI, DARBHANGA
C.B.S.E. Affiliated School upto 10+2